WordPress Course - Free Online WP Course for Beginners
Video
Duration: 2hrs 20mins
Video Time Markers
Video Time Markers for WordPress Course - Free Online WP Course for Beginners
WordPress Course - Free Online WP Course for Beginners
With around 30% of websites on the internet running on WordPress, it makes good sense to familiarize yourself with this powerful, content management system (CMS).  Take advantage of its versatility and large community support.  Oh, did I forget to mention it's free!
This free online WordPress course is targeted towards beginners which takes you through from start to finish. 
Trying to use WordPress without any previous experience can be somewhat daunting.  Although by stepping through the lessons in this online course you'll soon gain a better understanding of what WordPress is all about. Whether you are constructing a new website for your business or just setting up a personal blog.
Here are some of the key points for this online tutorial...
Learn what WordPress is all about
How to install both on your local computer and on a remote public server
Understanding the main dashboard
How to write and edit pages and posts
Understand the editor and how to manage media such as images, documents and more
Manage comments from visitors to your website
Learn how to customize menus, how your website looks, additional functionality from plugins and widgets
How to manage users of your website and limit access
Moving (or migrating) from one server to another and exporting and importing specific data
So, What Is WordPress?
WordPress is a web-based software application that is used to facilitate the building and running of blogs and websites of all types.  After setting up your hosting server to store the website and registering the domain address, eg www.your-website.com the WordPress application then needs to be installed so it's ready for use.
What Can I Do With WordPress?
Listed below is a brief description of the main things you can do with WordPress.
Themes - Creating the look and feel right for your business
WordPress themes allow you to alter the appearance of your website. You can search for and preview themes via the administration area. Alternatively, WordPress themes can be installed directly via the admin area from the files provided by a WordPress theme developer.  This could potentially be a custom developed theme. See this course How to Create a Wordpress Theme from an HTML Template if you are wanting to create a custom WordPress theme. Either way, the installation process is quick and painless with only a few clicks required.
Having said this, the customisation and tweaking process of getting things exactly the way you want can take a little while.  This can include things like adding your logo, creating menus, selecting widgets, etc.
Create Posts - Keeping your website audience up to date with the latest information
A WordPress post is generally associated with the blog section of a website.  This may be a news article, a how-to article or a reel of information that is constantly being updated.
Create Pages - Core information on your site that changes less frequently
A WordPress page differs slightly from a post in that the information on pages generally make up the core structure of the website.  To add, the content on these pages are updated less frequently.  Examples of pages would be the home page, privacy statement page, about us page, etc.
Install Plugins - Add extra features and functionality to your website
Plugins make WordPress extremely powerful adding extra features and functionality with the ease of a few clicks.  The range of pre-developed plugins is seemingly limitless with a huge online community of developers making their plugins available for free or paid for more fully-featured versions.
Examples of WordPress plugins
Collect names and email addresses of website visitors for an opt-in mailing list to use with a service such as Mailchimp. If you are interested in email marketing see this course Mailchimp Training Tutorial Step By Step For Email Marketing Beginners.
Add social media share buttons to your pages and posts so your audience can share on their social media account, eg Facebook, Instagram or Twitter.
Secure your website from hackers and unwanted intruders with plugins like WordFence.
Make your website run quicker with plugins that optimise files and provide file caching.
Add a shopping cart e-commerce system so you can sell physical or digital products.  These are generally larger than post plugins and could be even considered a platform itself. A very popular shopping cart for WordPress is Woocommerce.
Search Engine Optimisation (SEO) is important if you want to be seen and rank your website in the search engines.  Yoast is a frontrunner in assisting in the optimisation of your website by making recommendations based on the keywords you are using.
Add a contact form to your website so visitors or potential customers can contact you via email.
Create a private membership area for your customers to access privileged or sensitive information.
Add Widgets - Sections of your posts or pages that display features and functionality
WordPress widgets allow you to assign a particular section of the page to serve some purpose.  This might be an email submission form for your newsletter or as simple as an area where you have a graphic or banner.  In a lot of ways, its display area that bridges between a plugin (or core functionality) and the WordPress theme.
Further Learning Resources Beyond This Free WordPress Course
As you get more acquainted with the basics of WordPress you will probably want to further your skills and knowledge on the platform.  Here is a list of learning resources that you might find useful on your journey.
Video Authorship and Publishing Credits
The author and publisher of this video is
Envato Tuts+
. Click through to find out more about them and their great learning material.
Other Videos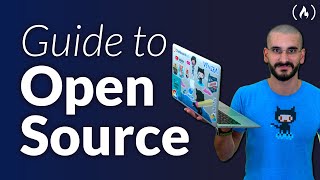 Complete Guide to Open Source and How to Contribute
---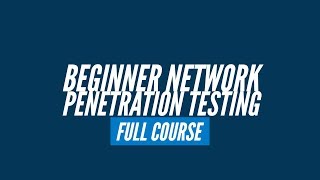 Network Penetration Testing for Beginners Full Ethical Hacking Course
---
Project.co - Project Management Software - Tour
---
Video Categories
Disclosure: Some of the links on this website are affiliate links of which Website Library receives a small commission from the sale of certain items, however the price remains the same for you. For more information please read the Affiliate Disclosure.