New to Computers - Starting Out Learning Computer Technology
Video
Duration: 2mins 47secs
Video Series
Select a video in the tutorial series below:
These Videos Are for Beginners Starting out Learning Computers
In this video tutorial series, GCFLearnFree.org goes right to the very beginning of learning computers.  They explain a lot of the questions that beginners have when starting to use a computer for the first time.
It's never too late to learn and this is the whole reason for posting this beginners tutorial series.  The tutorial videos are clear for anyone starting out learning computer technology and could be all that's needed to springboard into further learning. So if you are new to computers, have a look through these educational tutorial videos to gain some confidence and hopefully stimulate a desire to pursue further learning with computers.
Video Series Breakdown
The is a breakdown of all 22 tutorial videos listed above.
What Is a Computer? - Covers how computers operate. Hardware and software, desktops and laptops, operating systems, other types of computers and servers.
Basic Parts of a Computer - Explore the different parts of your computer and the similarities between a desktop, laptop and tablet.  Understand what is the computer case, monitor, keyboard and mouse, built-in parts and touchpad.
Buttons and Ports on a Computer - This tutorial has a look at the most common types of buttons and ports on your computer.  This will help you to identify what they are and what they are used for. This includes the power socket, USB and USB-C, monitor port, ethernet, audio port, optical disc drive and other ports.
Inside a Computer - Strip away the shell of a computer and have a look at what is inside.  See all the components that make up the common computer. Motherboard, CPU, heatsink, RAM, hard drive, expansion slots and power supply unit.
Getting to Know Laptop Computers - What is the difference between a laptop and a desktop computer? This video has a look at a few of those differences and helps you decide what is best for your purposes.
Understanding Operating Systems - Gain a better understanding of what an operating system (or OS) is all about.  Whether it be a desktop, laptop, smartphone or tablet they all run on an operating system.
Understanding Applications - Applications, or Apps for short, make up the software of a computer that sits on the operating system as seen in the last video.  This video gives examples of the different types of apps and what they can do.
Setting Up a Desktop Computer - This video takes the confusion out of setting up a desktop computer.  Watch as you learn step by step how to get your desktop computer up and running.
Windows Basics and Getting Started with the Desktop - This video is an introductory look at getting started with the Windows desktop. Topics include working with Windows applications, mastering Windows navigation and shutting down the computer.
Mac OS X Basics and Getting Started with the Desktop - In this video, you learn how to get up to speed with learning MacOS.  Instructional information on working with MacOS applications, navigating the operating system and shutting down the Mac.
Connecting to the Internet - In this video, you will explore how to connect your computers and devices to the internet.  Learn the different types of internet connections and the positive and negative for your needs.  Set up a WiFi network securely to keep the bad guys out!
What Is the Cloud? - Gain an insight into what the Cloud is and how you can use it to store and access your files.
Cleaning Your Computer - Learn how to clean your computer correctly. This includes the keyboard, mouse and monitor.  Best procedures and safe cleaning methods to avoid damage.
Protecting Your Computer - There are many ways your computer can be attacked by online threats.  Keeping your computer safe by using antivirus software and using basic backup procedures can avoid the unpleasant surprise of losing files that you have work so hard on.
Browser Basics - Learn the basics of web browsers. Explore the various brands of web browsers and what is best for your needs.  Understand the fundamental components that make up a web browser such as the address bar, bookmarks, view history, saving images and the concept of plugins. For further information on browsers see the What is a Web Browser page.
Internet Safety and Your Browser's Security Features - Continuing on with the topic of web browsers this video explains the built-in security features that help to protect your browsing experience.  Learn to identify security symbols that your browser provides and why it's important to update to new versions of the browser software you are running.
Understanding Spam and Phishing - Beware of internet scammers wanting to trick you into disclosing sensitive information. This video takes you through some of the methods used by criminals to gain access to your data without you knowing.
Understanding Digital Tracking - This video will show you the in and outs of digital tracking and how your browser cookies operate.  Become more aware of cookie tracking and what it means to your privacy. Are cookies all bad? not really, it was originally intended for a good purpose. For further information also see the What are Cookies page.
Understanding App Permissions - Get a grasp on what application permissions are. When you are sometimes asked by an app if it can do something or not, instead of blindly hitting OK, get an insight into basically what these permissions mean.
Understanding Privacy on Facebook - The video has a look at Facebook privacy and how it works. Understand your basic privacy settings, sharing and privacy and Facebook privacy for minors.
Creating a Safe Workspace - It's time to consider the health aspects of working on a computer.  This video looks at the basics of ergonomics, to avoid eye strain, wrist, neck and back strain. Topics cover keyboard position, chair position, monitor position, screen brightness and colour, breaking frequently and reducing clutter.
Zoom Fatigue - If you do video calls on your computer this video gives you tips on streamlining calls and making them less stressful.
Video Authorship and Publishing Credits
The author and publisher of this video is
GCFLearnFree.org
. Click through to find out more about them and their great learning material.
Other Videos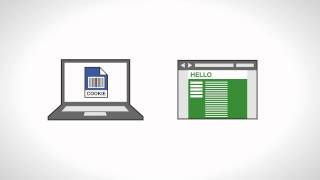 What is a cookie?
---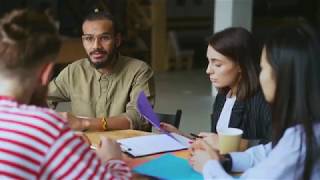 Project Management for Creatives
---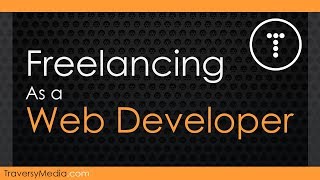 Pros and Cons Being a Freelance Web Developer
---
Video Categories
Disclosure: Some of the links on this website are affiliate links of which Website Library receives a small commission from the sale of certain items, however the price remains the same for you. For more information please read the Affiliate Disclosure.